You are cordially invited to the


Mercy Crew Year End Celebration Brunch

Sunday, June 7, 2020


11:00am – 1:00pm
Midvale Country Club
2387 Baird Road
Penfield, NY 14526
We invite you to come to celebrate the hard work and accomplishments of all of our Mercy Rowers throughout both the Fall & Spring Seasons.
We will also be recognizing & congratulating our Seniors as they receive their senior blades and bid them farewell as they move on to their next chapters.
The event will include a brunch with various awards and recognitions, including varsity letters & pins, scholar athletes, certificates, paper plate awards and a year end slide show.
Please RSVP via the SignUp Genius link below for the Number Attending (i.e. Family name, number attending) on or before Tuesday, June 2, 2020.
And if you can't make it, please Sign up under "CANNOT ATTEND", so we know we haven't missed your RSVP.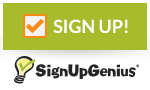 Cost $25/person
Checks can be made payable to: Mercy Crew, Inc.
Payments can be mailed to:
Tina Trudeau
8 Monroe Street
Fairport, NY 14450
or brought to the banquet in person.
🎁  COACHES GIFTS  🎁
Also, we will be collecting money to donate toward Coaches gifts that will be presented to them at the Brunch. If you would like to contribute towards them, please send your money, cash or check, to Tina Trudeau either to the address above or via c/o Sara Trudeau at practice.
Thank you, Tina Trudeau, Christine Thomas & Val Riggs
If you have any questions, please feel free to contact us at:
hospitality@mercycrew.org